Intro:
Welcome to the Samurai League. This is a role playing faction (yes they still exist!) in which the members may partake in our never ending role play. This faction started out on 7/24/2003 and continues to this day. The RP, also having started then, is always moving and always open for people to join in at any time!
The Samurai League HQ is located within a mountain range near a forest and not to far from a few towns. There are no windows inside the League, but electric lights and air vents sustain all life within.The samurai who inhabit the League are well known as the land's protecting force. Not directly affiliated with a government agency, these warriors of the League take on missions from the area to bring in currency to help sustain the Samurai League. Entire families live within the League, not everyone being a samurai warrior. The League is gigantic and holds within its halls a small city full of teachers, bakers, scientists, and farmers with a massive generator floors below the League powering the entire base.
Joining the Samurai League
-If you would like to join the Samurai League, make a post including your character's name as well as a writing sample. The sample doesn't have to be much, so don't worry too much about it.
-If you would like to join the RP, but do not want to directly join the faction, you can do that as well.
-Your character does not have to be a samurai-themed character. In fact, we encourage unique characters.
Maps
Samurai League - General Area Map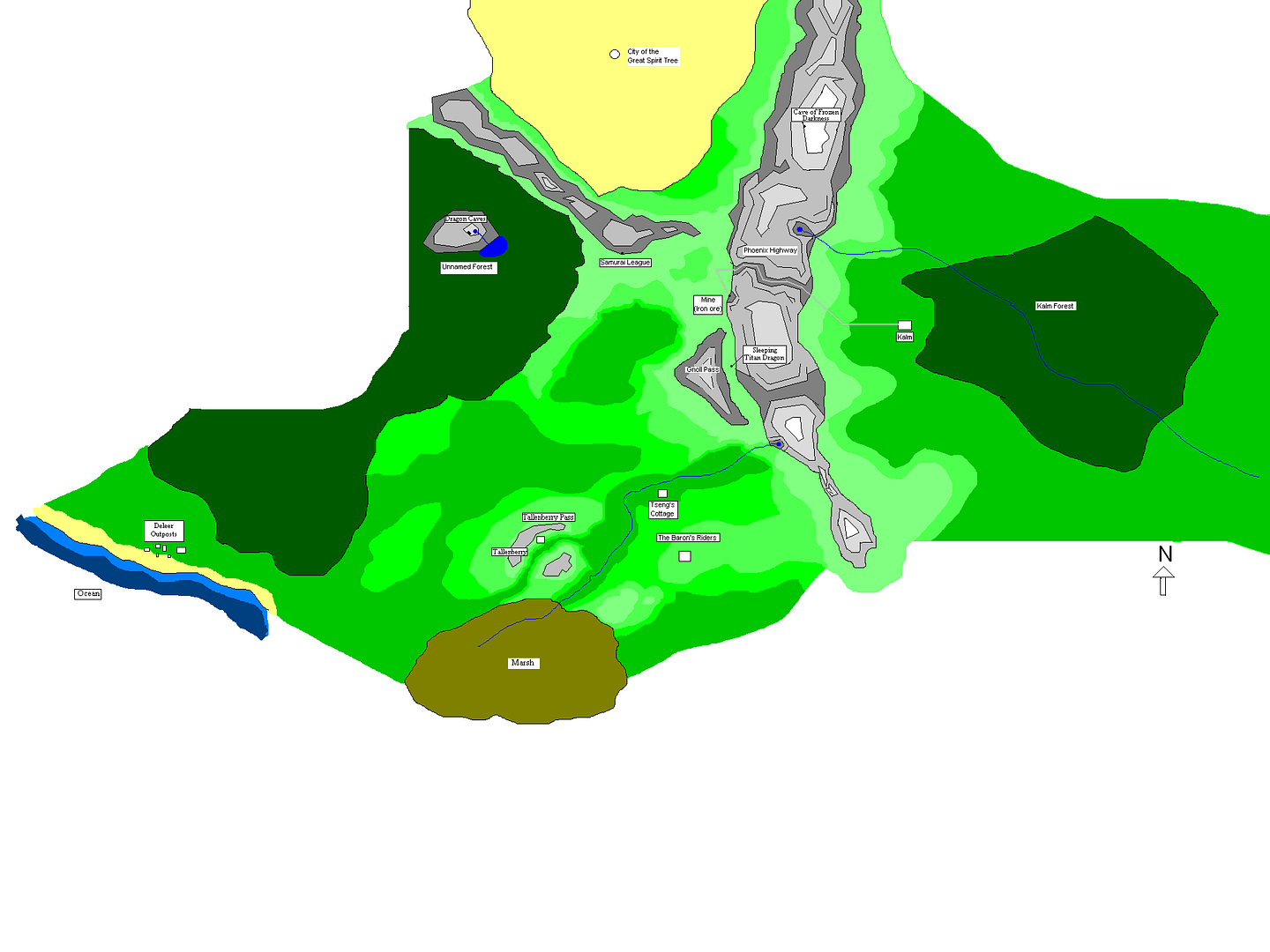 This is a map of the commonly explored areas directly around the Samurai League.
--
Official undertaker of RI Wolven Funeral Services, Ltd.
Holder of Eshegnev's Arm
There is but one truth in this world. Sunglasses.